2016.10.29. St. Herman of Alaska Annual Youth Conference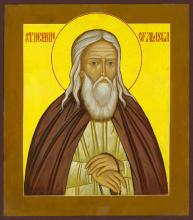 ST. HERMAN OF ALASKA ANNUAL YOUTH CONFERENCE
December 23-27, 2016
Washington, DC
This year's gathering will be hosted by our Russian Orthodox Cathedral of St. John the Baptist in the Nation's Capital. Our upcoming conference is a perfect opportunity for high school and college students, and young professionals to find a renewed interest in their faith and build meaningful friendships with their like-minded peers.
This year's conference will feature two guest speakers - Frs. Peter Perekrestov and Patrick Viscuso. In addition we will conduct workshops that will explore topics such as the Holy Mysteries of Marriage and Baptism and what it means be good godparents. During the discussion groups the youth will gather in a personal setting.
While a focus of this conference is to further expand an understanding of our faith, another is to encourage our youth to interact with each other, in the hope that meaningful friendships will arise. Of course friends in faith are the ones that will potentially last a lifetime. In addition, we are setting aside plenty of time for participants to visit the National Mall and explore the museums of Washington, DC.
The liturgical highlight of our conference will be the celebration of the Divine Services together as brothers and sisters in Christ. The choir will consist of Conference attendees, - a unique experience that will be fulfilling for all.
For more information and online registration, please visit the St. Herman of Alaska Conference website:
Relics in cathedral - monthly calendar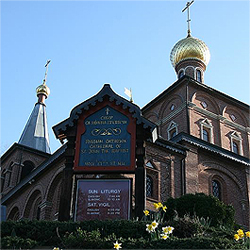 Subscribe to our mailing list
While all the materials on this site are copyrighted, you may use them freely as long as you treat them
with respect and provide attribution on the Russian Orthodox Cathedral of St.John the Baptist of Washington DC.