Events and services - monthly calendar
Events and Services - This Week
Wednesday, August 15, 2018
Meeting of the Parish Council
Thursday, August 16, 2018
Saturday, August 18, 2018
Vigil. Gospel: Luke 9: 28-36.
12th Sunday after Pentecost. THE TRANSFIGURATION OF OUR LORD. English Liturgy. Scripture: II Peter 1: 10-19; Matthew 17: 1-9.
12th Sunday after Pentecost. THE TRANSFIGURATION OF OUR LORD. Slavonic Liturgy. Scripture: II Peter 1: 10-19; Matthew 17: 1-9.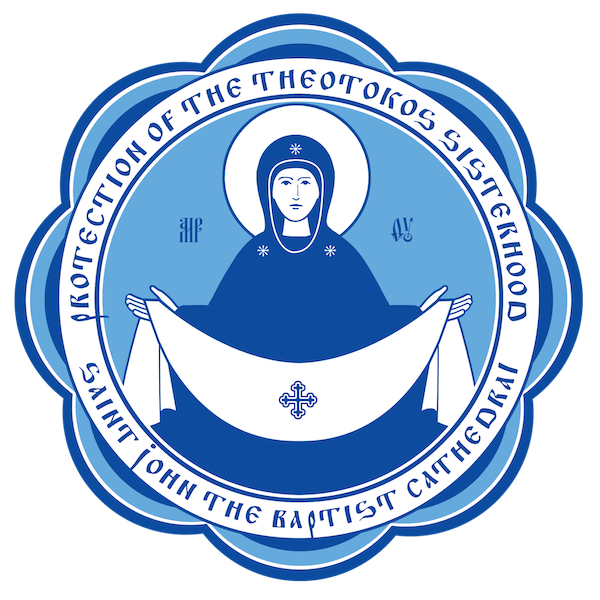 Protection of the Theotokos Sisterhood of St. John the Baptist Cathedral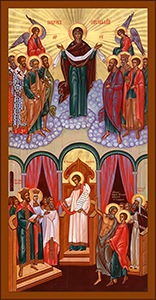 The Sisterhood of the Protection of the Theotokos is part of the parish of St. John the Baptist Cathedral of the Russian Orthodox Church Outside of Russia
The objective of the Sisterhood is to render active aid to the parish through a benevolent life and Christian deeds of charity, tending to the needs of the church, the clergy and parish, along with its institutions, and also for general needs of the diocese and of the common church needs of the Russian and Universal Church. (See "ROCOR Statutes for Sisterhoods in North America," April 1955).
The Sisterhood seeks to meet these objectives by addressing specific tasks identified in these statutes as follows:
Maintain cleanliness of the Church building, both during the divine services and apart from them; care for the vestry; and the adornment of the church (flowers);
Visit and/or offer aid to the sick, the needy, imprisoned, the dying and their caregivers;
Address the un-baptized and the unwed;
Aid both parish schools as well as other youth organizations in the parish (scouts, dancing group, etc);
Collect materials and funds for the needs of the church, for the sick, the poor, invalids, etc through luncheons and other fundraising activities.
Acquire religious and liturgical literature, etc.(kiosk)
Isn't this a fine opportunity to help God's temple and our neighbor as one parish family? The more there are of us, the more useful we can be, and at the same time get better acquainted with one another. Don't be afraid to join the Sisterhood. You can contact either myself, or any other sister. Membership dues are not required. Membership in the Sisterhood is open to any parishioner 21 years old or older. Non-parish members can also join but without voting privileges. But even if you aren't ready to become a member - you are more than welcome to join in any of our activities.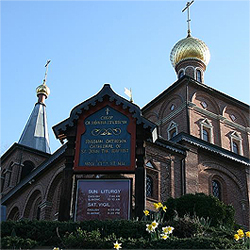 Subscribe to our mailing list
While all the materials on this site are copyrighted, you may use them freely as long as you treat them
with respect and provide attribution on the Russian Orthodox Cathedral of St.John the Baptist of Washington DC.